Progressive Information Technologies was founded in 1950 in York, PA, as a hot metal typesetting shop known then as Progressive Typographers. Today the company leads the way in developing technologies and providing services for publishing content.
Follow our progression in the timeline below.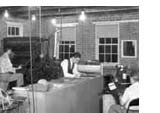 1950
Richard (Dick) S. Schiding started the typesetting and composition services business in his backyard garage and named the company Progressive Typographers. Dick led the company through the days of hot metal typesetting and advanced into the new technology of photocomposition in the 1960s.
1968
Dick Schiding's eldest son, Richard B. Schiding, assumed control of the company. Richard continued in his role as CEO through 1/31/2014. Under his leadership, the company advanced technologically and financially to maintain its reputation for high-quality and high-tech services.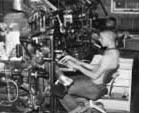 1969
Progressive Typographers purchased its first computer in 1969, long before many companies even considered using computers. The computer had 4K of "core", considered state-of-the-art at that time. This purchase was the beginning of the company's transition to the computer age.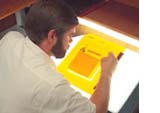 1970s – 1980s
The company transitioned through three eras of the typesetting and composition business, from hot metal to photocomposition to the digital age. In addition, services in prepress, art creation and scanning, and SGML workflow were added through the 1970s and 1980s to complement the business.
1989
Progressive expanded its publishing services by adding a new division, named Progressive Publishing Alternatives (PPA), to handle project management, editorial, and design services. This division is a complement to the traditional composition services as it helps publishers by handling their overflow of work. PPA also provides expertise to manage projects of any complexity level through the production cycle.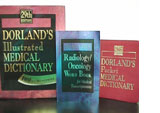 1992
Progressive began to develop a content management system for WB Saunders' flagship product, the Dorland's Medical Dictionary. This software enabled WB Saunders to better manage, organize, and repurpose the content of the dictionary to multiple spin-offs and to publish them in print, CD, and Web formats.
1994
Progressive Typographers changed its name to Progressive Information Technologies to better reflect its new core business of organizing, managing, and structuring information for publishing to multiple media such as CD, wireless, Web, Braille, and print products. A new tagline was also incorporated: Information Architects for Publishing.
Enhancements were made to the content management system developed for the Dorland's Medical Dictionary. The system could now accommodate a project for the Institute of Electrical and Electronic Engineers (IEEE) to manage the content of its electrical engineering standards.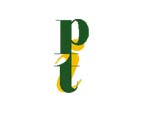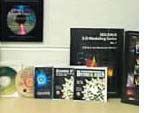 1997
Realizing that its content management system created for the WB Saunders and IEEE projects had developed into a product that could manage and repurpose any type of content, Progressive launched its TARGET 2000 Content Management System at the Seybold Seminars in San Francisco, where it was selected as one of the show's "Hot Picks." Data analysis and modeling, DTD writing, consulting, and training services were added to support the software clients.
The New Media and Electronic Products Division was added to Progressive's publishing services. The division offers an array of CD, wireless, and Web products to provide an alternative to print publishing for its clients.
2000
The company celebrated its 50th anniversary in the information management and publishing services industry with an open house for employees and their families, clients and business associates.

2001
Progressive was selected as one of the "100 Best Places to Work in Pennsylvania."
2003
E-Learning products became a part of the New Media division's product offerings. Through this initiative, Progressive donated their services and developed a Volunteer Tutor Workshop E-Learning CD for the York County Literacy Council, a non-profit organization.


2010
Progressive Information Technologies celebrated their 60th anniversary. The organization's composition business saw many changes in the technologies used since 1950, from hot metal typesetting to photocomposition to the digital age. Deliverables expanded from print products only to all types of electronic media channels for the Web, mobile devices, and CDs/DVDs.
2015
Progressive Information Technologies and Progressive Publishing Alternatives become part of the Ace Pro, Inc family and changed their name to Ace Pro, Inc. dba Progressive Publishing Services. This change provides additional resources to the production services team in Emigsville, adding a production team in Chennai, India.
2017
Progressive Publishing Services [PPS] moves the company to a new location at 1407 Williams Rd – Suite 2, York PA 17402.